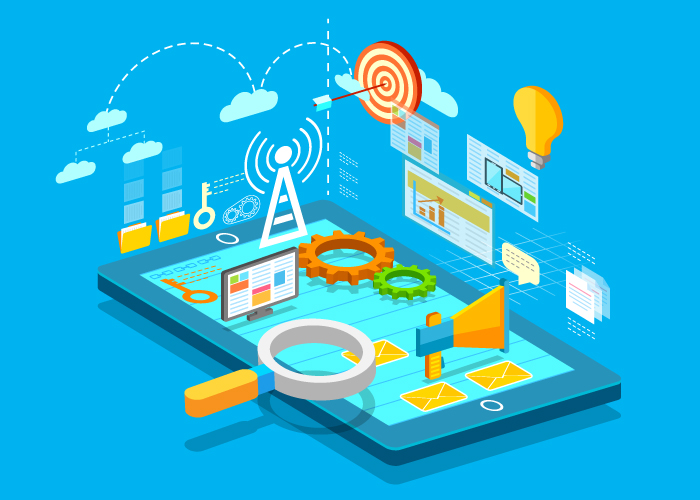 IT Consultancy
Establishing and maintaining a reliable Information Technology (IT) infrastructure is crucial for today's businesses. eSolPro is the IT Consultancy and Services Company focused on delivering Digital Transformation, Mobile Apps, Technology Modernization and Quality Assurance services successfully.We can manage an entire Program, or simply bring individual project skills when you need them. Delivery focused, pragmatic and governed our experience and knowledge makes us different.
Our experts help organisations accelerate innovation and improve agility through the adoption of cloud services and modern approaches to software, IT and ERPs. With expertise in IoT, Blockchain, Amazon Echo, Google Home and Augmented Reality we create rapid prototypes that help our customers explore what's possible with emerging Smart technologies.
Our IT Consultancy services
Digital Consulting & Services
Digital technologies are transforming the way we do business – they enable organisations to serve their customers in new ways, extend their global reach and operate more…
Change & Transformation Services
In today's rapidly changing business environment organisations need to deliver change faster. The complex challenges involved in managing increased levels of change can be daunting and the…
Managed Services
In order to maintain competitive advantage organisations need to be able to transform their IT while continuing to deliver great service. Delivering change can be complex and…
Hardware & Network Infrastructer
Server Configuration & Management
ERP or MIS Systems
Software & Mobile Apps for business
Help Desk management
Lets Get Started
your project
We focus strongly on function and usability and train you to manage your website as a business asset. We go to great lengths to assure your content is delivered in such a way that visitors can easily and intuitively find the information they seek, resulting in a pleasant and productive user experience.